Paris Hilton ed Hello Kitty due amiche inseparabili…..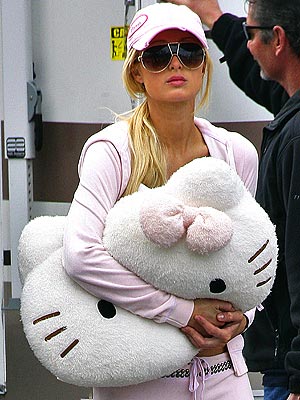 Ecco Paris sul set del suo nuovo film '"The Hottie and the Nottie"Â'.
E' l'esempio di tutte le fashion girl del mondo: dall'aspetto candido da brava ragazza, vestita di quel rosa confetto che piace tanto anche alla nostra micina hello kitty!
Ma è e soprattutto il cuscino che ha in mano…un grosso peluche della sua gattina preferita a renderla ancora più innocente e tremendamente alla moda come una vera Barbie che cura tutti i particolari : dal vestire,agli accessori, dalle scarpe al portare lunghi capelli biondi!!!!